GREAT FUTURES
START

HERE

.
All the Clubs offer field-tested programs that teach young people skills necessary to succeed in life. We address issues facing today's youth, from a positive focus on career development, athletics, and arts education, to preventative programs that steer youth away from alcohol, drugs, pregnancy, and gangs. In addition, each Club has developed special initiatives to meet the needs of its members.
These programs empower youth to participate in the democratic process. They help develop leadership skills, present opportunities for decision-making, and celebrate our national heritage.
A leadership development program sponsored by Staples. Members elect officers and work together on service projects both for the Club and the surrounding community. Youth ages 11-13 are eligible to participate.
These programs help youth dream for the future. They provide opportunities for boys and girls to explore careers and enhance their education.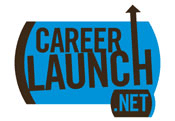 A leadership development program sponsored by Staples. Members elect officers and work together on service projects both for the Club and the surrounding community. Youth ages 11-13 are eligible to participate.
Club members who are interested in a career with a Boys & Girls Club or another human services organization can get a head start in this program for 13 to 18-year-olds. Complete a Club apprenticeship and learn customer service skills and community service. This program is funded by AT&T.
Teen members learn to manage their personal finances, including balancing a checking account, financial literacy program was created with the Charles Schwab Foundation.
This program is the heart of our after-school curriculum. Club members ages 6 to 12 receive homework help and tutoring to raise their academic proficiency. Awards are given for participation and grade improvement.
This program reinforces academic learning through fun activities. Youth develop their cognitive skills through reading, writing, playing Scrabble®, and math games. Columbia University formally evaluated this program, based on the research of Dr. Reginald Clark.
This partnership between Microsoft and Best Buy has created two levels of Skill Tech computer programs. Basic Training teaches members how to use Microsoft programs such as Word, Excel, PowerPoint, Access, and Digital Image Pro. Skill Tech II includes modules for beginner, intermediate, and advanced users. Currently we are only using the Basic Training curriculum.
These programs help youth achieve and maintain healthy, active lifestyles. Boys and girls nurture their own well-being, set personal goals, and live as self-sufficient adults.
NetSmartz teaches internet safety skills in three age-appropriate modules. Topics include personal safety, shopping safety, and online ethics. The BGCA collaborated with the National Center for Missing and Exploited Children to develop the program, which is funded by the U.S. Department of Justice.
Passport to Manhood reinforces positive behavior in male Club members ages 11 to 14. A series of fourteen small-group sessions addresses personal growth as a journey. The program includes interactive activities, including a personal a Passport with the ability to earn stamps along the way.
The SMART Moves (Skills Mastery and Resistance Training): SMART stands for Skills Mastery and Resistance Training. This prevention program for 6 to 15-year-olds addresses drug and alcohol use and premature sexual activity with the goal of promoting abstinence.
Arts programs develop creativity and cultural awareness through visual arts, crafts, performing arts, photography, and creative writing.
This competition encourages young people to create artwork in the following categories: collage, monochromatic drawing, multicolored drawing, pastels, watercolor, oil or acrylic, printmaking, mixed media, and sculpture. Winners are displayed at the BGCA's annual national conference.
Within the Club Tech program, members ages 6 to 18 create computer-generated art in the Digital Arts Suite. Club members who are ages 10 and older submit their artwork to the Club Tech Digital Arts Festival, which gives awards in web design, graphic design, photo illustration, music composition, and film production.
SPORTS, FITNESS AND RECREATIONS
Sports programs are a hallmark of Boys & Girls Clubs across America. They help boys and girls incorporate fitness into their leisure time, appreciate the environment, and learn skills for stress management.
It's never too early to develop a game plan for the mind, body, and soul. Youth ages 6 to 15 learn how to incorporate good nutrition and physical activity into every aspect of healthy living. This program is funded by Coca-Cola Co. and Anthem.